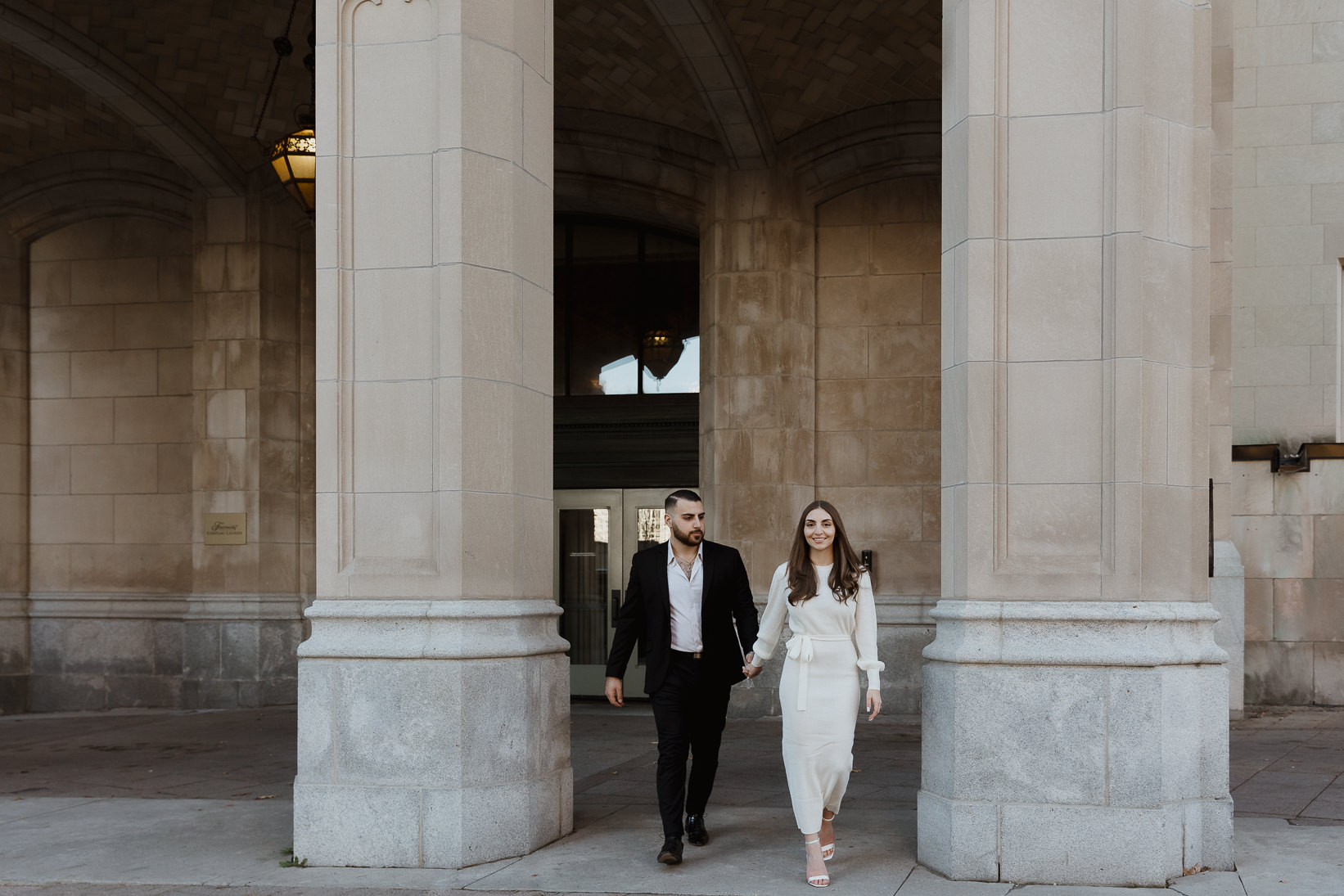 What should I wear to our session?
I know how difficult it can be to choose an outfit for photos. I've been there and felt the stress. I have created this guide to help you find something that will make you look and feel like a million bucks, but is also complimentary to our location! Before we start, you should know that I know next to nothing about fashion (I'm wearing a dress as a t-shirt with my ripped jeans as I type this right now) so you won't be receiving unsolicited fashion advice from me. BUT, what I do know is what looks good in photos and what is distracting from you as the subject.
So just remember that these guidelines are just that - guidelines. You can wear whatever you would like to wear and there won't be any judgement from me, promise. The key to getting fantastic photos that you'll want to put everywhere and constantly go back to look at is wearing something that you can move around in comfortably, feel like yourself in, and that you're still going to like a few years down the road.
Don't worry, you won't stress me out if you bring 5 tops, 3 bottoms, and 20 dresses. If you need help deciding, bring all your favourites and I'll let you know which ones work and which ones don't.
What I'm looking for is something that matches the location and doesn't distract from you as the subject. If you bring pieces you feel confident in, I'll do the rest. And if we're not heading to a location where you feel comfortable changing, send me photos beforehand to help you pick.
Maybe a jacket, kimono, scarf, or sweater. Especially if we're sticking to one location, being able to take it off throughout the session and have a bit of a different look going is great to get some more variety in your gallery!
Do you feel confident in it?
If yes, wear it. If not, ditch it.
So you might be thinking, "but I've got this really great outfit I bought just for this shoot, are you saying I might not be able to wear it?" Well, maybe. Something that looks amazing in everyday life, may not look as good in your photos because it could be distracting, or a colour that doesn't look good in our location, or a style that just doesn't match the setting. Hold on, I'll give you examples in a minute.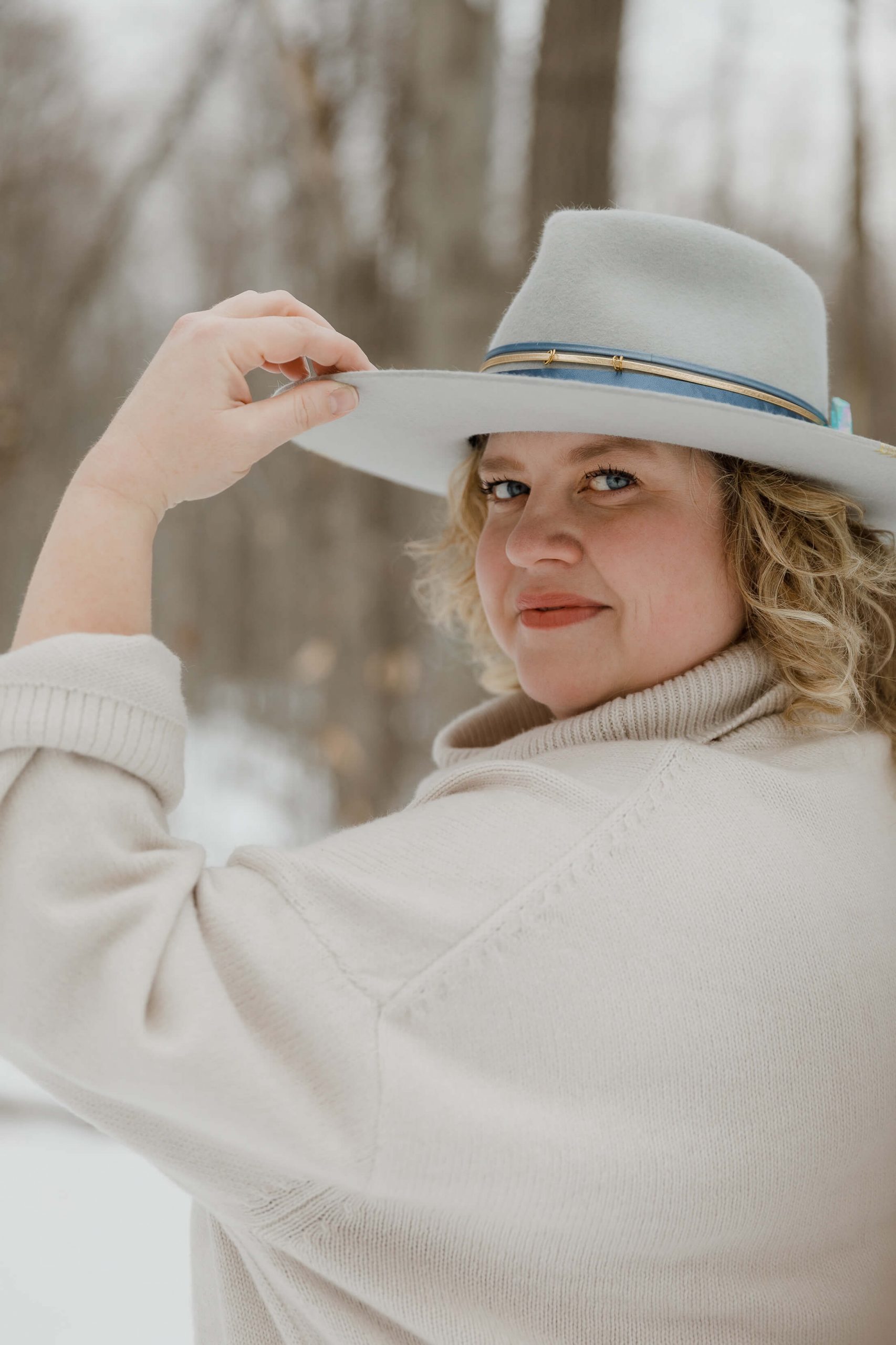 Your outfit should make sense to the location & weather
Think about the conditions and location when you're choosing an outfit. If we're going to the beach in July, being barefoot in a bathing suit and kimono or a summer dress might make the most sense. But if we're going to hike the Gatineau hills in the winter, they probably don't.
If it's the middle of the winter, wear lots of layers and wear shoes or boots that you're going to be comfortable in. If you're freezing cold, you'll be able to tell in your photos. So bundle up in layers so we can make sure you're feeling good and loose. I've heard alcohol helps with this too if you're into that kind of thing.
If it's the middle of summer and probably going to be hot, wear something breathable so you don't end up with sweaty pits in all your photos. You get the picture. The comfier you are, the better you'll feel for your photos!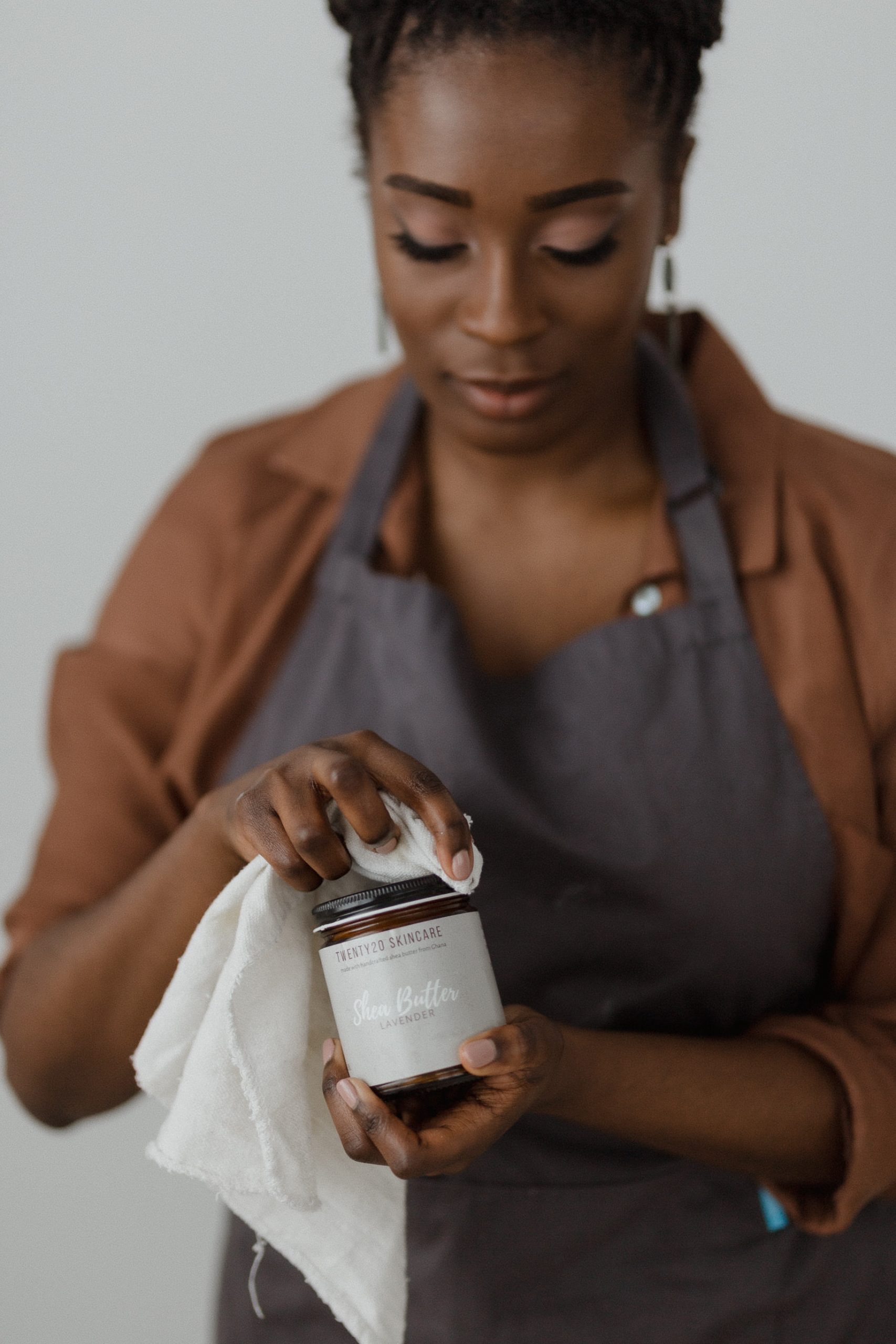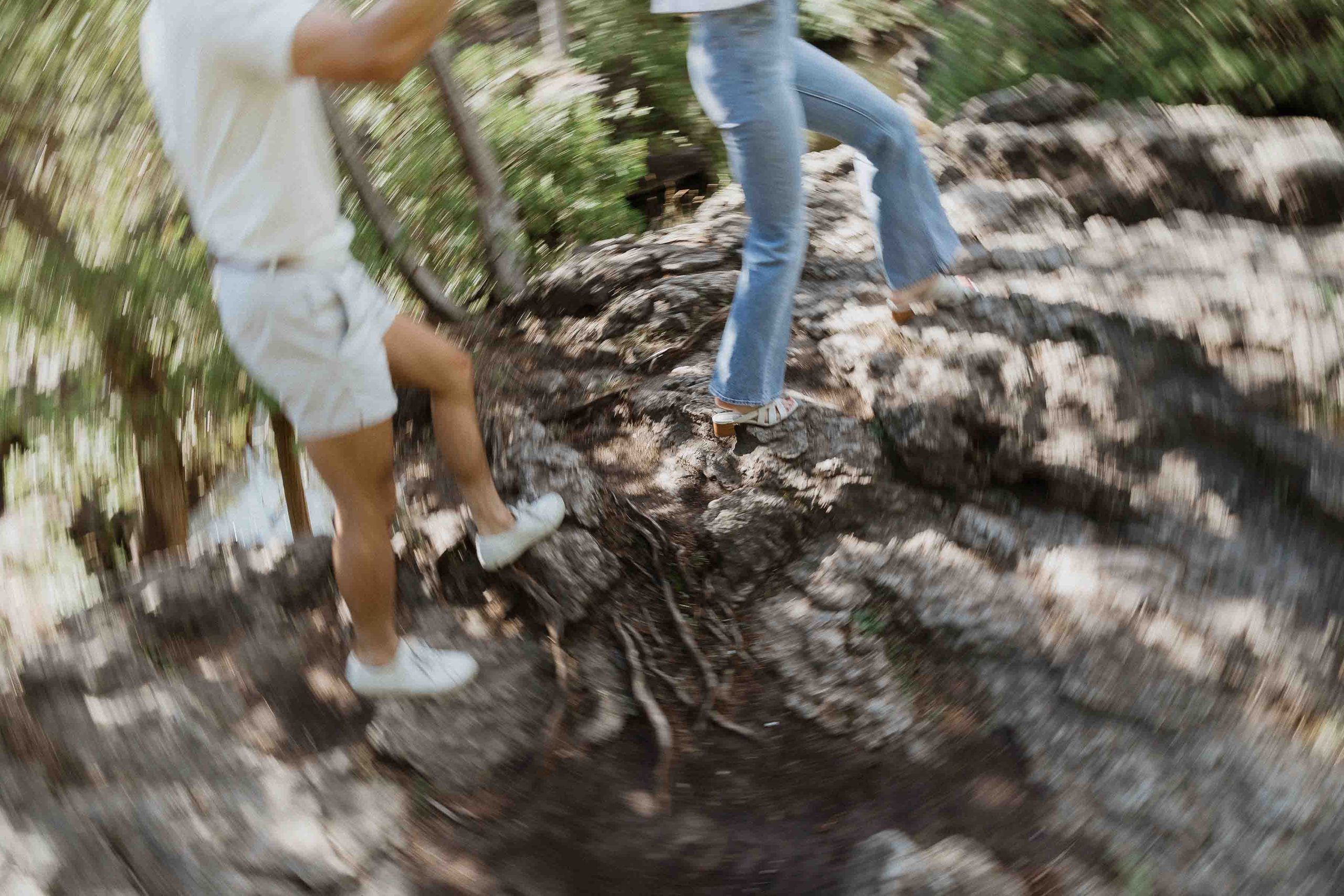 I recommend neutrals, and as soon as I say neutrals, you're probably going to think greys and browns. I don't want you to think that. Every colour has a neutral, (mustard yellow, forest green, burnt orange, navy blue).
So I recommend wearing neutral colours and avoiding bright, florescent colours that distract from your face. I say neutrals because it's the best way to make sure the sunlight won't bounce off of your clothes and onto your face, creating a colour cast that is nearly impossible to fix in editing afterwards.
That being said, if the colour you're hoping to wear isn't exactly a neutral, but is still complementary to the location, then go for it! We'll avoid direct sunlight and make it work.
Sonia, you keep talking about picking clothes that are complimentary to your location. What do you mean by that?
Essentially, you want to take a colour from our location and find an outfit that matches it. Let's walk through some examples.
We were going to the beach for this engagement session, so we knew we'd be seeing lots of blueish greys, we'd have yellow from the sunset, green from the trees, and white from the clouds, so they chose outfits that complimented those colours. We stayed pretty safe here with a lot of white, and truthfully, that's a favourite of mine, so I wasn't complaining. And his shirt was a bluish grey that matched the setting perfectly.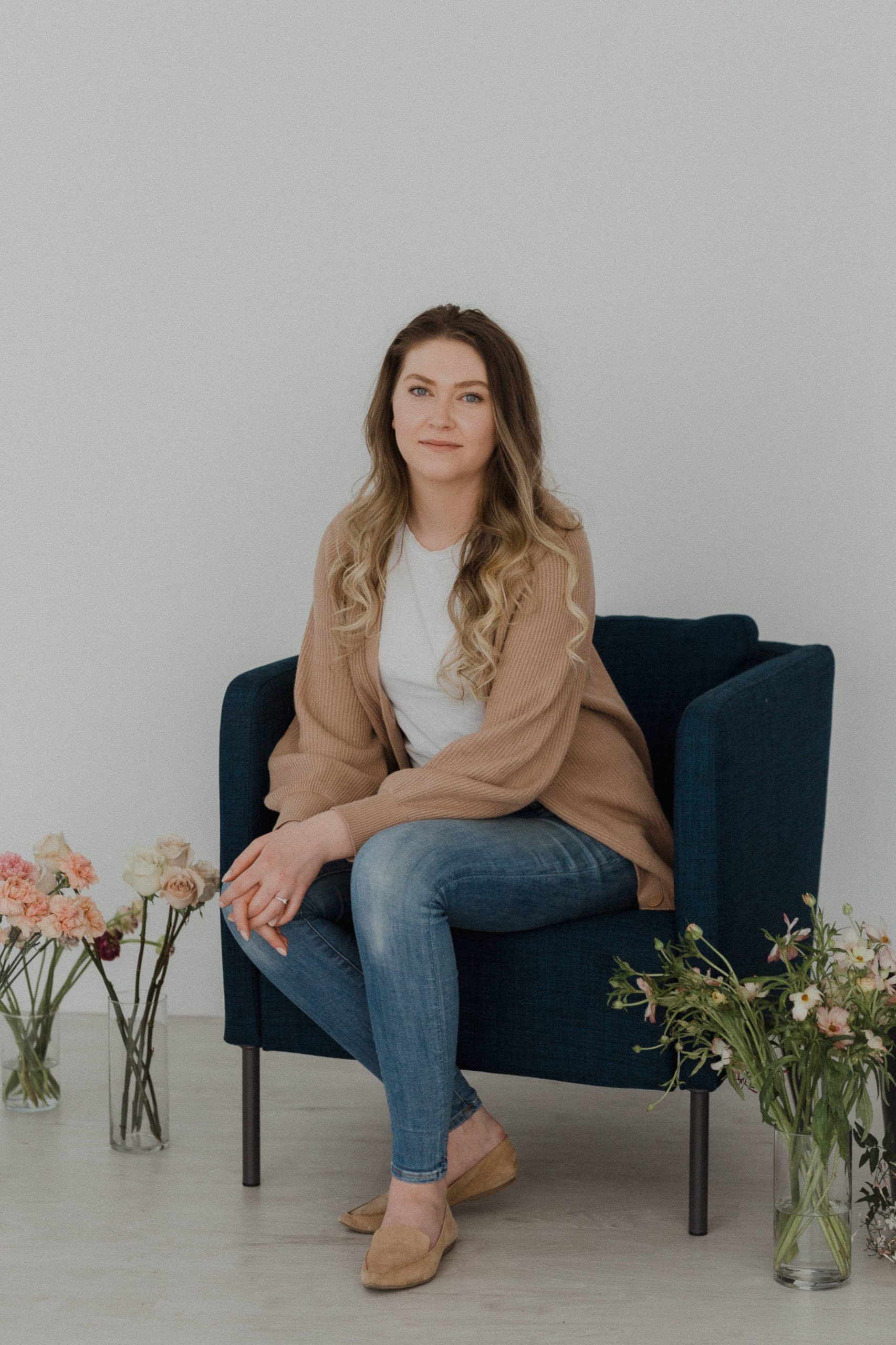 If your session is taking place in an all-white studio, you don't have much to match in terms of colours. You can check what colour the furniture is and consider your props' colours. Are there items you'll be using in the photos that you can loosely match? What about your brand colours? Can you bring some of those colours in to make the photos cohesive to your brand? Here you can see the colour of her sweater matches the roses and ranunculus beside her and her brand colours are cream, light pink, burgundy, and a dark green, so she also complemented these colours with her sweater and shoes.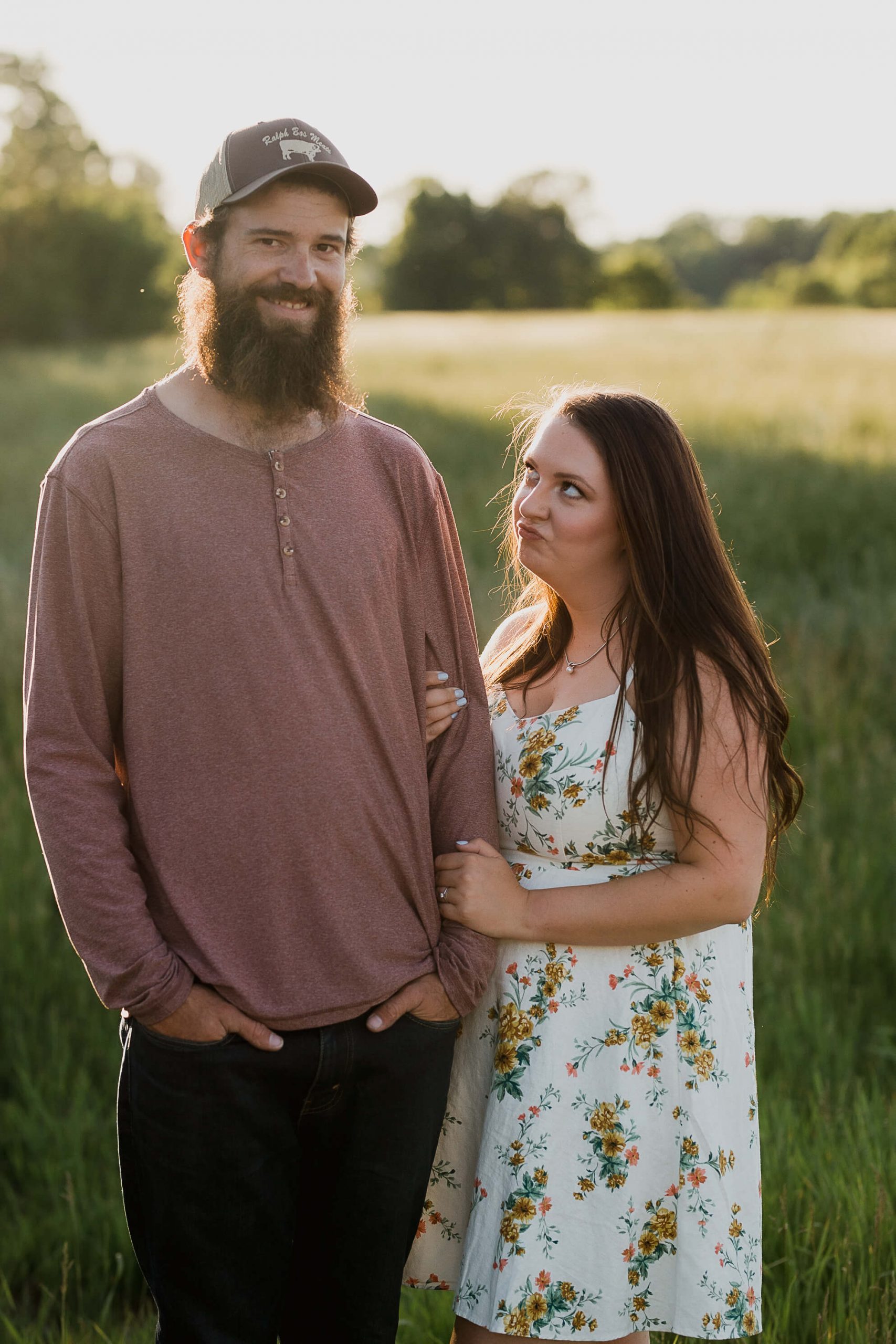 For this engagement session, we were planning for just before sunset, so we knew there would be yellow from the sunlight, and we were going to be outdoors in their backyard and around the area, so in nature where there's lots of greens and yellows. You can see these colours in her dress, which also has a hint of the burgundy colour he's wearing, so it ties everything into a beautifully wrapped neutrals bow.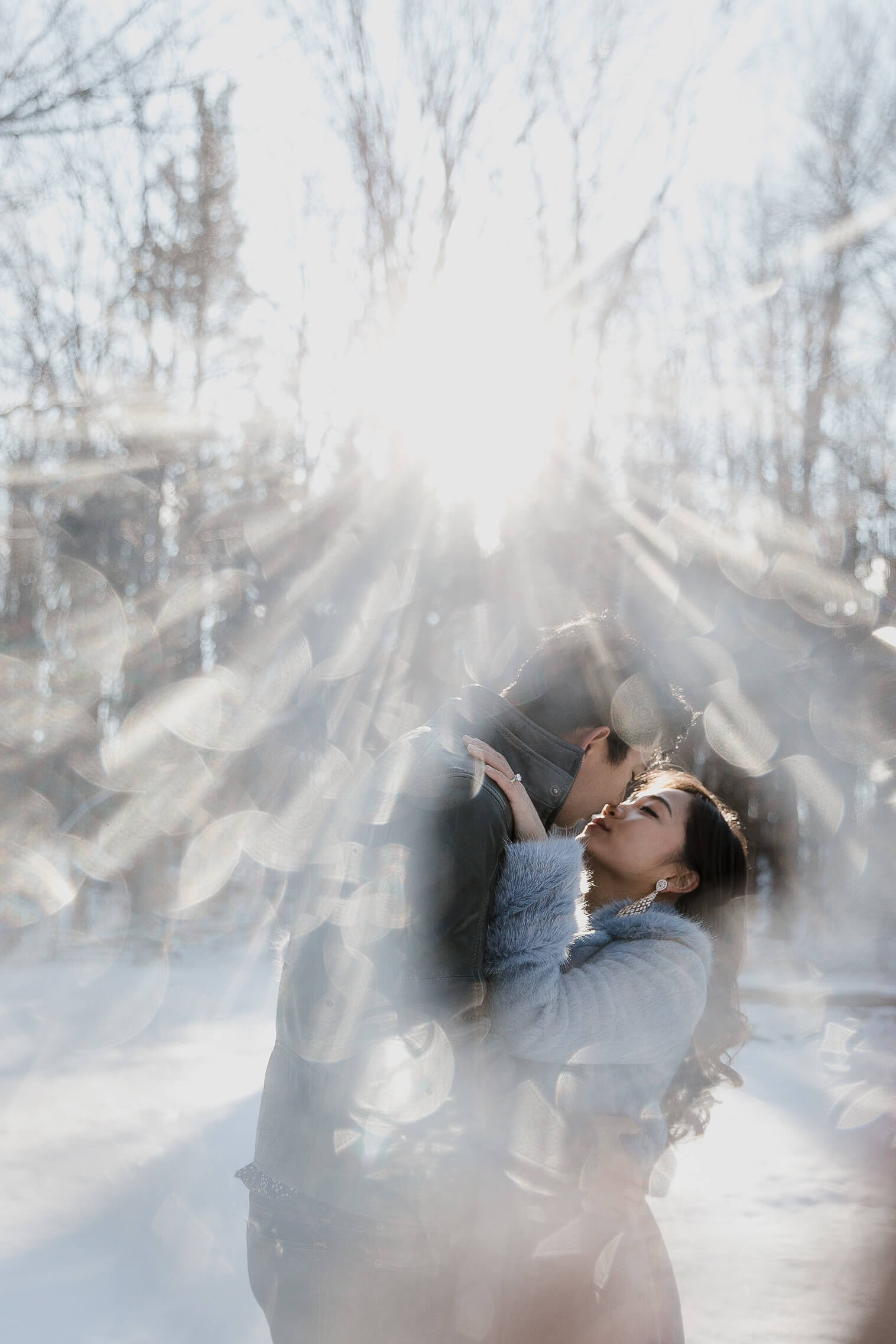 This winter engagement session took place outside in the snow -- just like they requested. So obviously there was going to be blue and white from the snow and sky and brown from the trees, so she wore a beautiful blue fur coat to match. This kept their photos neutral, luxurious, and timeless.
Don't wear distracting patterns.
Here are some examples to learn from. The first picture is an example of too much pattern at one time. In the second, both of them are wearing patterns which clash with each other and distract from their emotion. The last image, they're both wearing patterns again and shirt is an example of wearing too small a pattern which is confusing to the camera and doesn't translate into photos well. To keep it simple, only wear one pattern at a time and avoid large or busy patterns.
Don't get me wrong, I love a good neon, but when dealing with strong sunlight outdoors, any bright colours near you as will bounce onto your face, casting that colour on your skin tone. This is really difficult to fix in editing, so if your session is outdoors during the day, do us both a solid and avoid brightly coloured clothing.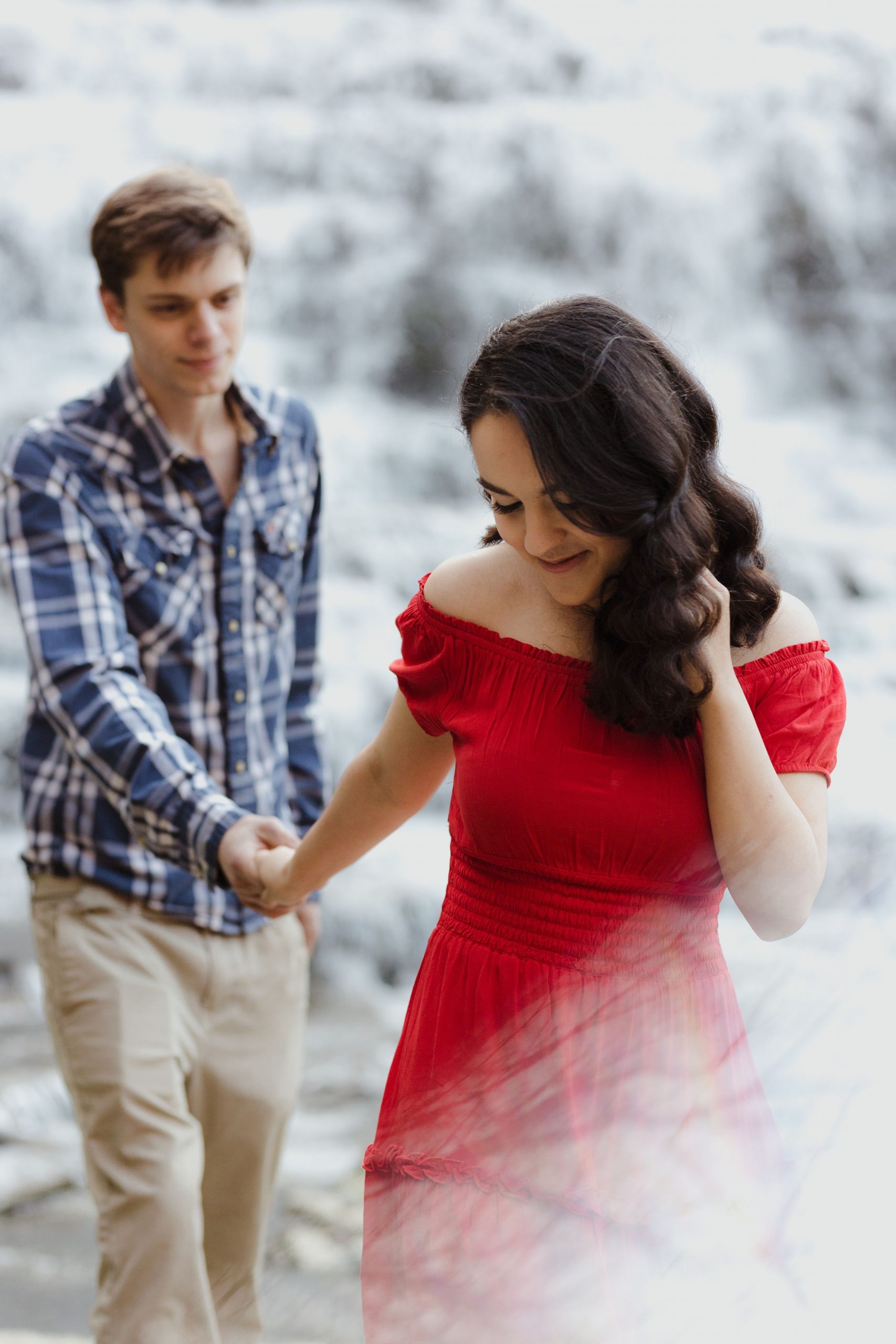 You're always welcome to shoot me a message.